I've been really curious about this tecnique shared by
Shacchan
- see
this journal
for the instructions - and finally today I've managed to give it a try

It was fun, althought a little messy. I just need to try some more to find the perfect dosages!
Step 1
I mixed some light brown clay with about an half of water and an half of Fimo liquid, until I got a creamy thing (as Shacchan explained, it should look like a glaze). Then, I added the baking powder to the clay, proportion as shown, and mixed them: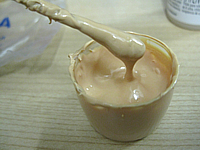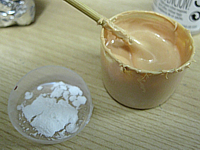 Step 2
I made a baking tin with an aluminium foil (I didn't have anything to wrap the aluminium around, that's why it looks so weird!

) and poured the clay in it (well, I poured it all over my worktop too!

). I baked for about 10 minutes.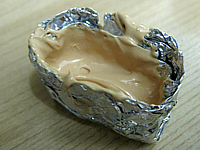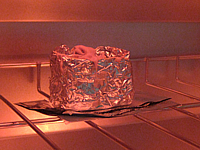 Step 3
This is what the clay looks like, after it's baked. Gotta admit it looks anything but good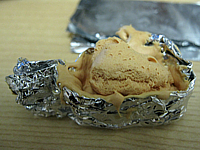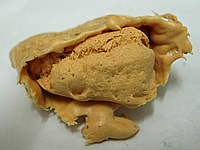 Step 4
The big moment! Seems like it worked - but I'm thinking of using a little more powder next time, to get a bigger texture.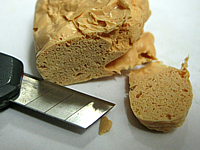 Step 5
I painted the slice with acrilyc paints for a more 3d look. Oh yes I desperately need to improve my painting skills!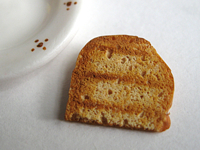 Done!
Thanks again to
Shacchan
for the super-useful tips! Can't wait to try this out again


Stella